Key stats
Domain Rating: 36
Number of referring domains: 901
Number of keywords it ranks for: 40,600
Estimated organic traffic: 31,900
Site age: 2 years
Estimated revenue: Unknown
---
Founded by John Ramey and John Adama—former advisors at the Obama White House—The Prepared is a survivalism website that publishes practical guides on preparing for emergencies ranging from potential car accidents to war.
Why they're doing so well
For starters, the doomsday prepper market is huge. According to Finder.com, an estimated 160+ million Americans have either recently purchased survival gear or are already in possession of some.
Of course, The Prepared is not the only website focused on survivalism. There are tons of websites in this niche.
The success of this particular site falls largely down to its owners' focus on creating content about evergreen topics.
Evergreen topics are those with consistent interest and search volume over time. For example, we can see that The Prepared targets keywords like "best tarp."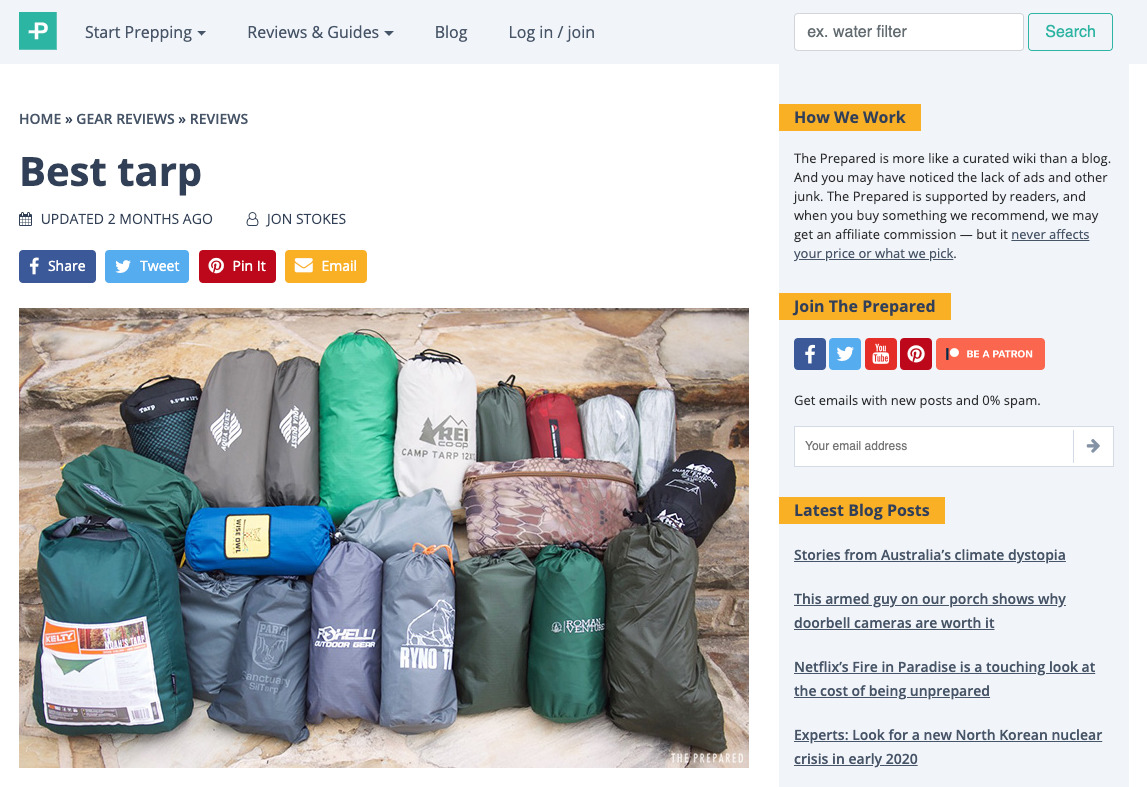 According to Google Trends, this is a topic with increasing interest over time: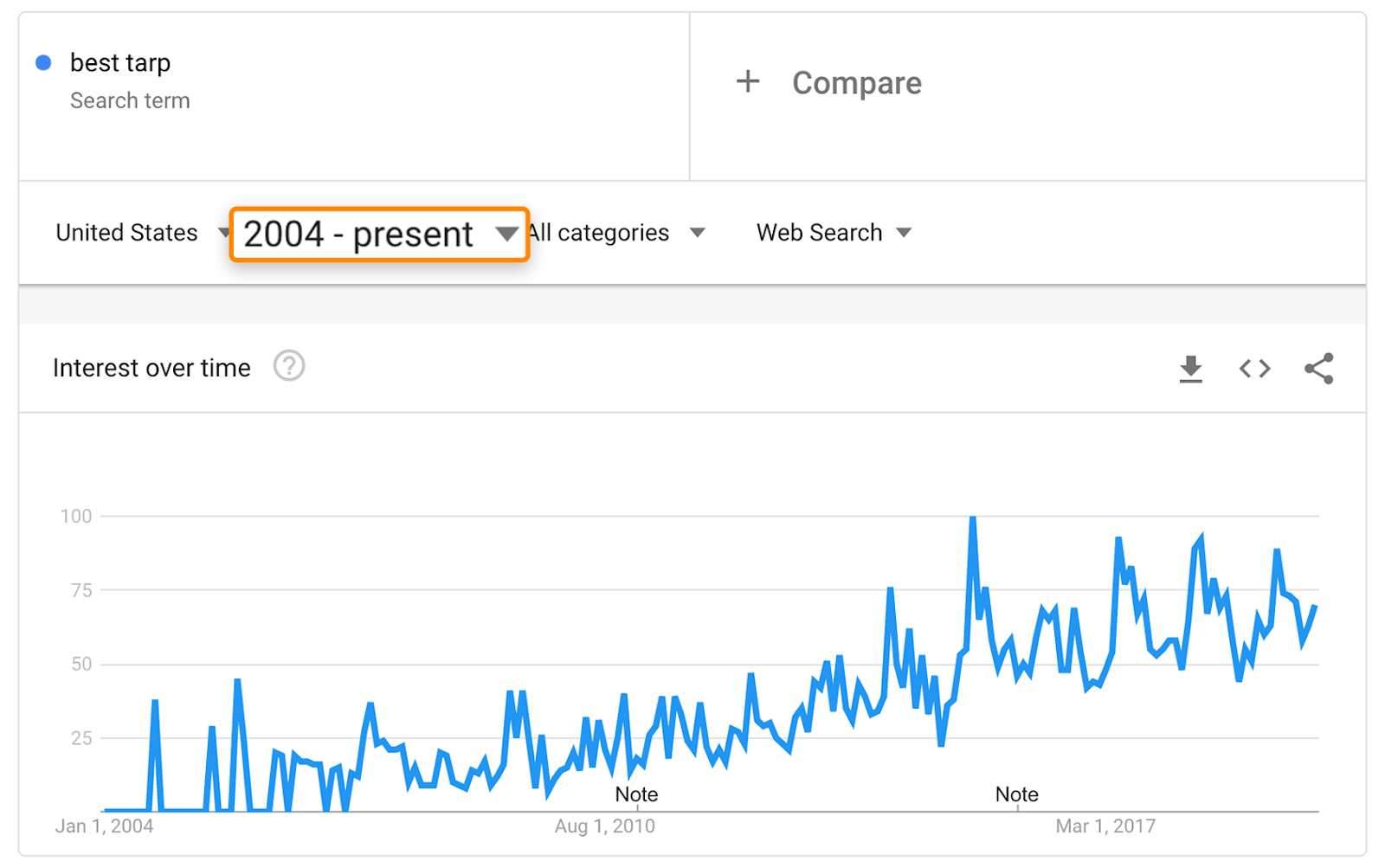 They're also committed to updating their content regularly to keep it evergreen. After all, a list of the best tarps won't stay fresh forever since new products are released all the time.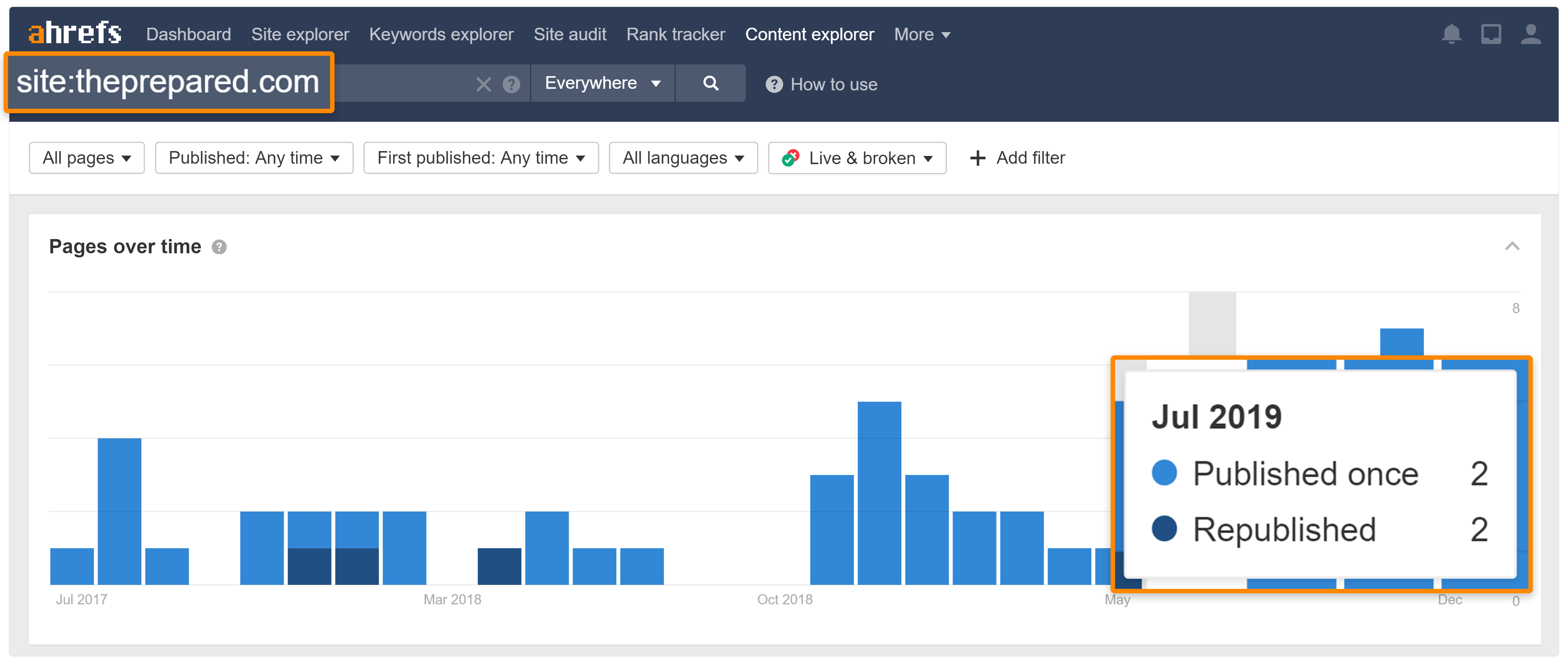 If they update something, they'll mention what changed in the post:
The benefits of this approach are obvious:
They don't have to worry about waning interest in their topics. People will still be searching for "best tarp" 5 years from now.
They can get consistent organic traffic over time. Google tends to favor fresh results for queries like "best tarp" because old posts are out of date and no use to searchers in 2020. By publishing regular, minor updates as new products become available, the guys behind The Prepared can maintain rankings long term.
What also makes them stand out is the quality of their content.
For their reviews, they test every product before publishing, and they're transparent about the testing process.

Essentially, this is the Wirecutter model (we'll talk more about them later!). The Prepared simply took the idea and focused on a single niche.
How to replicate their success
Focus on creating "best [x]" posts for evergreen product categories. These are things that people will still be looking to buy in years to come.
For example, a list of the best dishwashers has longevity since there are always people in the market for a new appliance.
That's why Google Trends shows consistent search demand over time.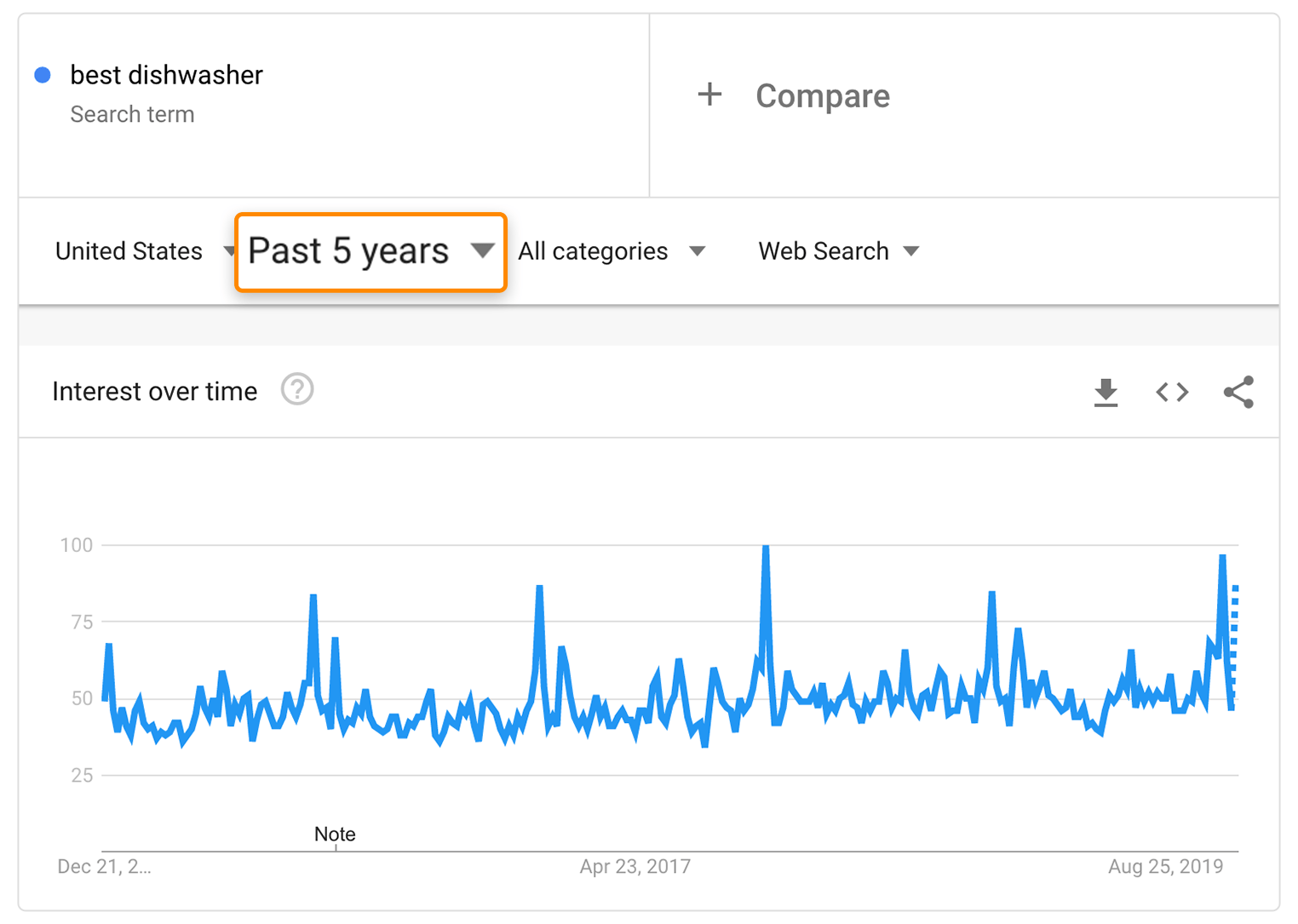 Of course, some topics are seasonal such as "best tents."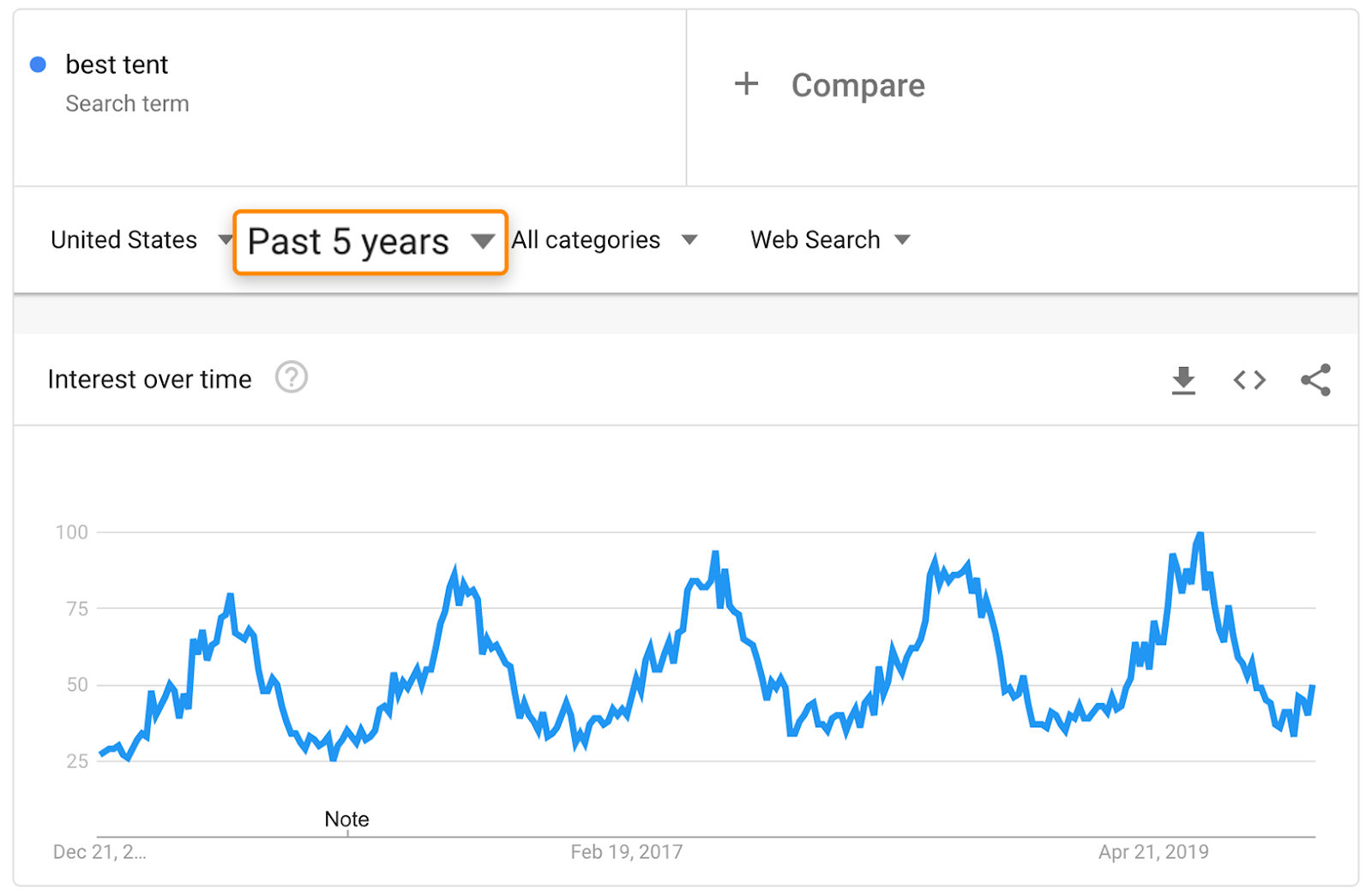 This isn't an issue because its popularity is consistent year over year. You'll just experience more sales during certain parts of the year.
What you want to avoid are non-evergreen topics with waning interest, like "best fidget spinner."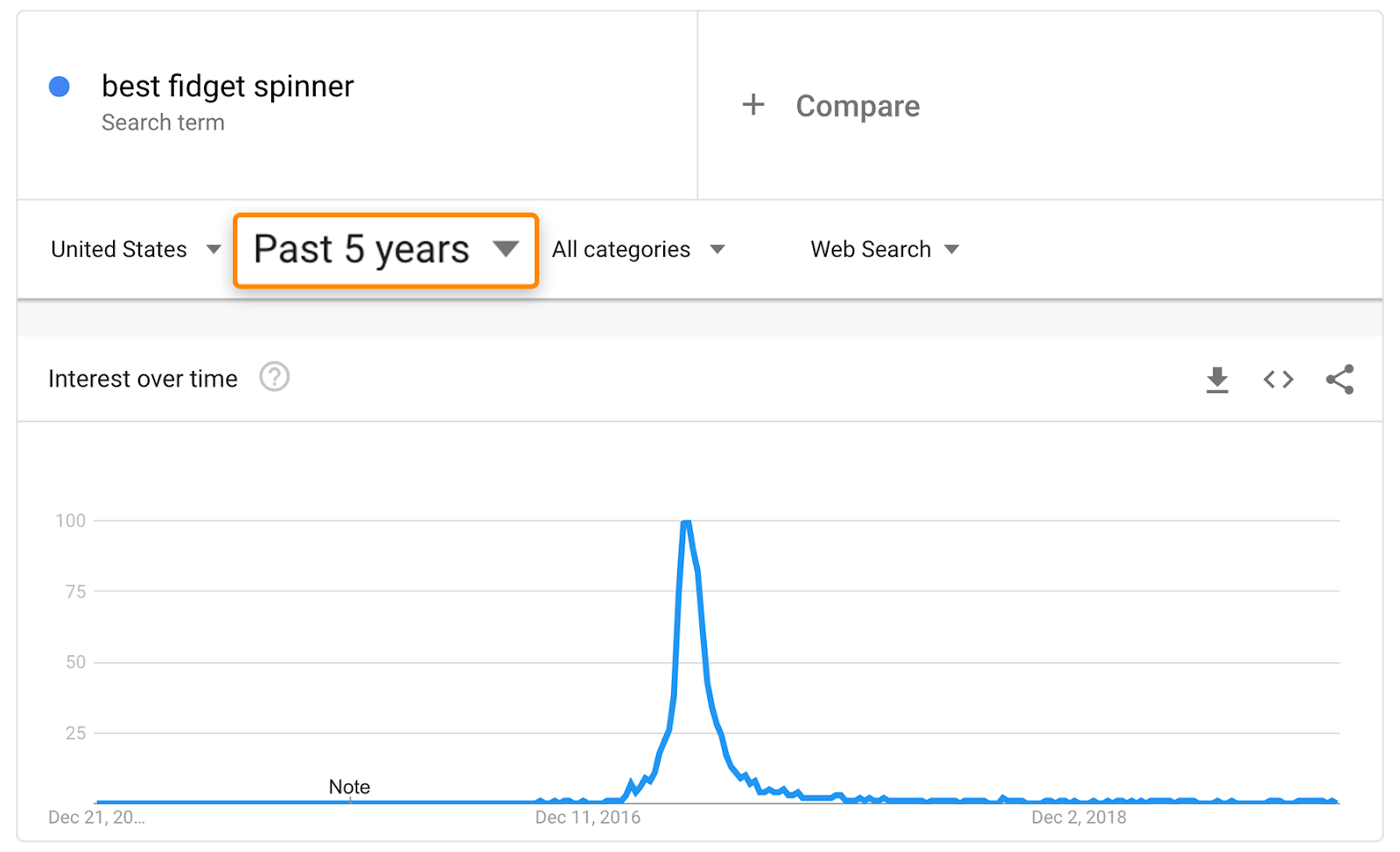 The benefit of creating content about evergreen product categories is that it has the potential to attract organic traffic long term. Just make sure your SEO strategy is sound and you keep the posts updated.
Learn more about how to do this in our guide to evergreen content.