Key stats
Domain Rating: 76
Number of referring domains: 5,890
Number of keywords it ranks for: 203,000
Estimated organic traffic: 594,000
Site age: 11 years
Estimated revenue: Unknown
---
DogFoodAdvisor is a site that helps pet owners make better decisions when buying dog food.
Why they're doing so well
The pets market is enormous. It's estimated that $75 billion was spent by pet owners in 2019, with $31 billion on pet food alone.
And therein lies the key to this site's success. Instead of writing broadly on pets or even pet food, they chose to focus solely on dog food.
It also helps that the keyword "dog food" has a global search volume of 117,000 searches per month.

This focus helped them to stand out in a saturated niche, and almost certainly also helped them to rank for thousands of dog food-related keywords.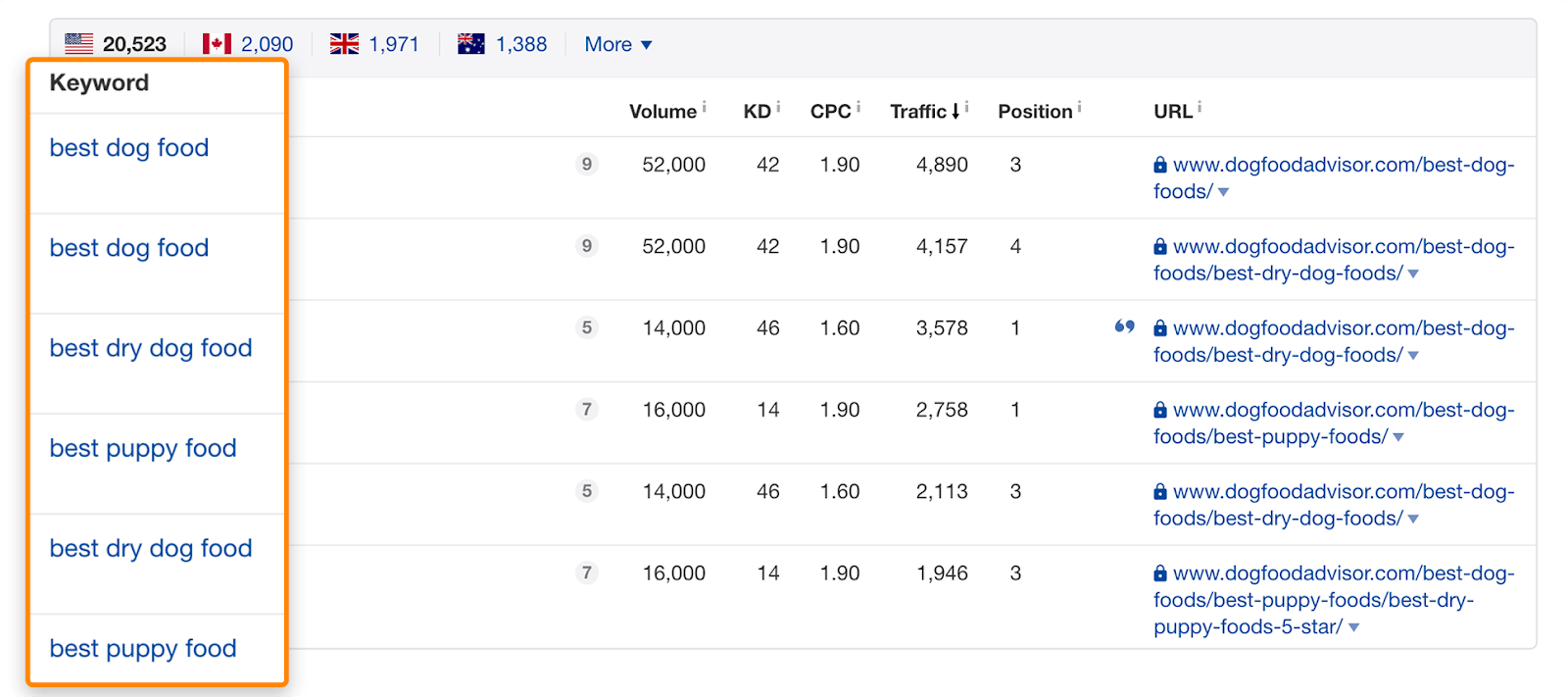 How to replicate their success
There are plenty of things to emulate, but lets drill down on two aspects:
1. Create content hubs
Their page on the "best dog foods" ranks for over 1,300 keywords, sending them an estimated ~20,284 US search visits per month.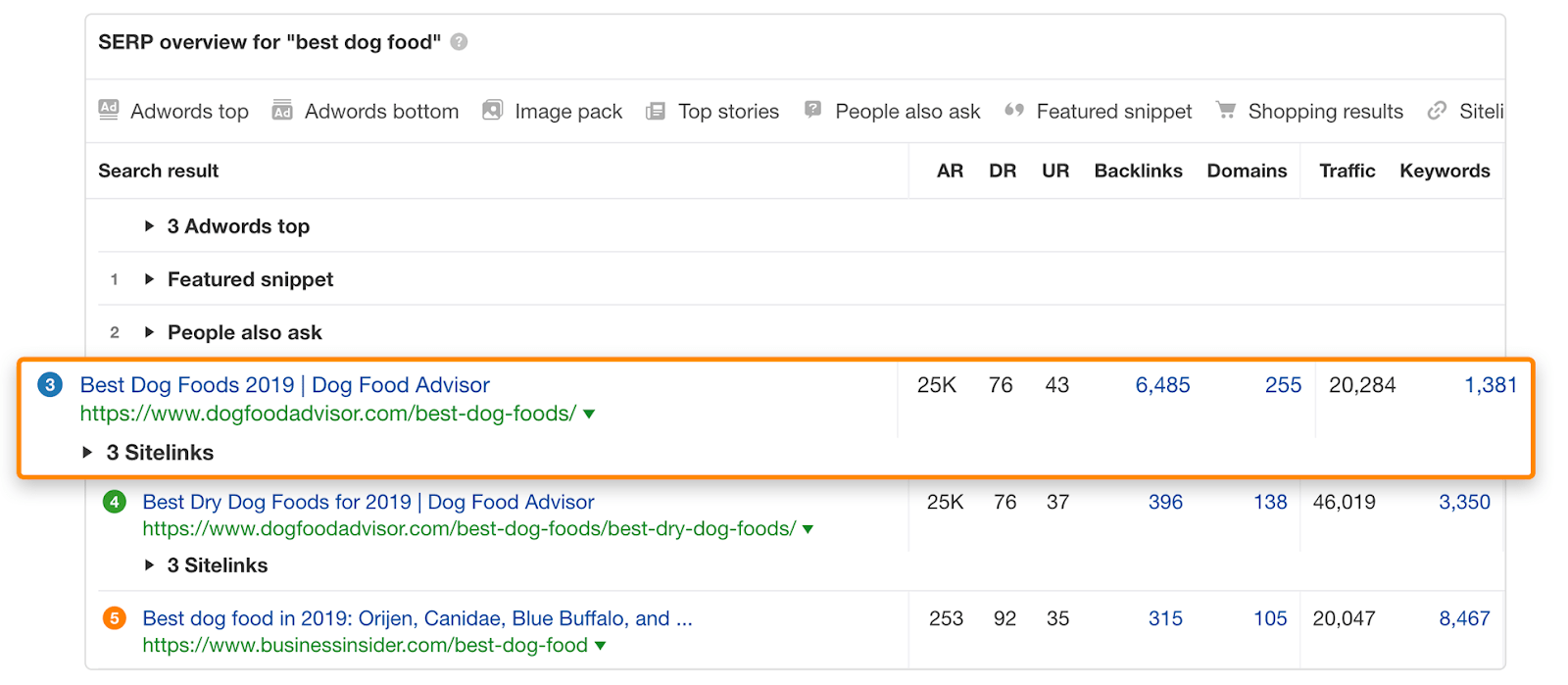 Given that there are so many types of dog foods available for different breeds and for various purposes, it would be impossible to answer the question of "what is the best dog food" in a single article.
Instead, what this page does is internally link to more specialized articles on the subject, allowing readers to choose the one that applies most to them.
This is known as a "content hub."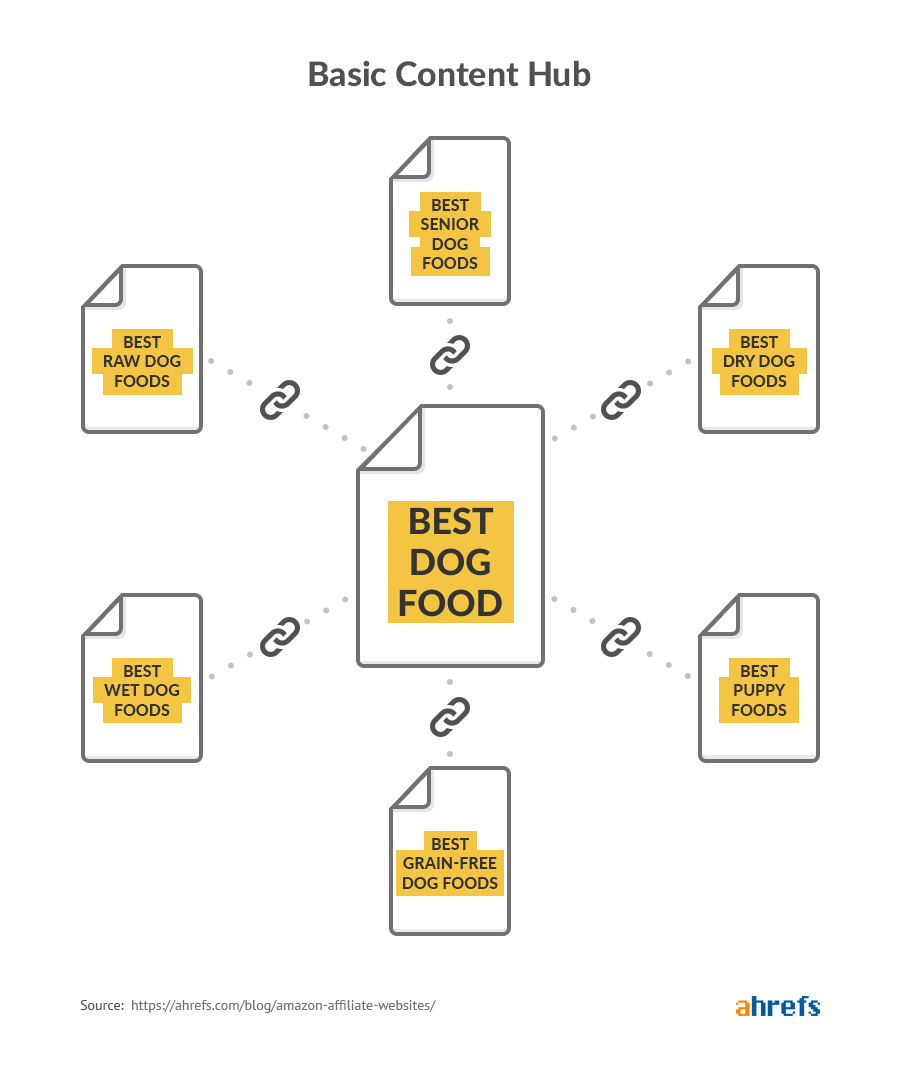 Besides creating a better user experience, "hub" pages are also beneficial for SEO. This is because more "authority" is transferred to DogFoodAdvisor's most important pages as subpages link back to hub pages and vice-versa).
This is almost certainly part of the reason why this page is ranking so well.
Learn more about the types of content hubs in this post.
2. Create useful content that attracts links
Dog food recalls are surprisingly common but also easy to miss.
DogFoodAdvisor solves this problem with their up-to-date list of dog food recalls.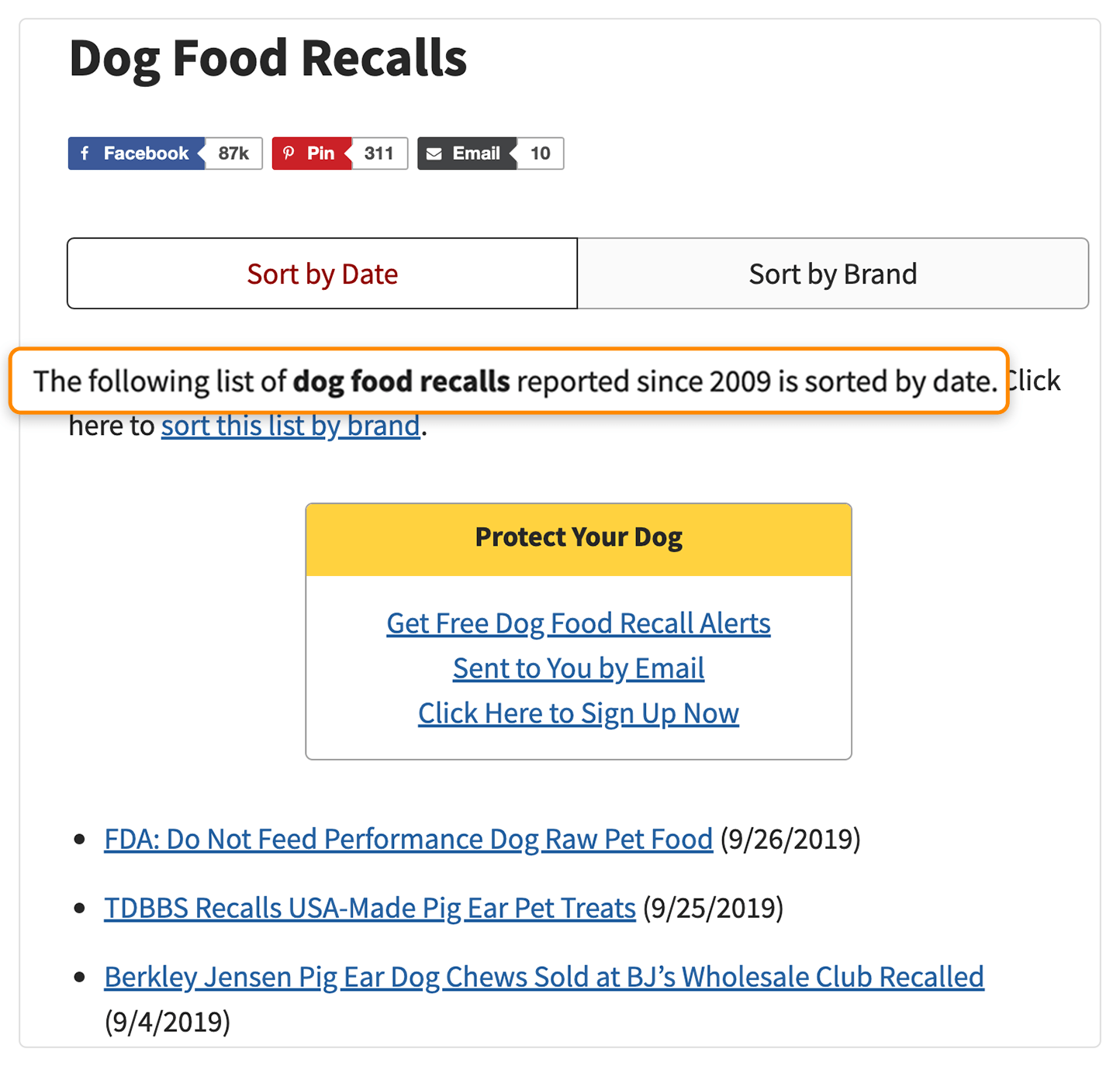 To date, this page has links from 390 websites.

Takeaway: Don't focus solely on "best [x]" keywords. Create useful, informational content that attracts links and boosts your authority.
Learn more about how to create content that attracts links.