Key stats
Domain Rating: 26
Number of referring domains: 275
Number of keywords it ranks for: 27,700
Estimated organic traffic: 26,600
Site age: 4 years
Estimated revenue: ~4‑figures per month
---
Territory Supply helps people find hiking, camping, backpacking, and travel adventures in the US, while also showcasing the best outdoor gear they should use.
Why they're doing so well
The first thing you'll notice when you visit Territory Supply is how much it looks like an online magazine, rather than a typical affiliate site.
And indeed, they do run their site like a magazine. As an affiliate site, they have articles targeting "best x" keywords. But they also cover plenty of other topics that don't link to any products.
They're also committed to linking to the best products, even if they can't make money from their recommendations.
For example, their post on "DIY teardrop camper kits" generates an estimated 1,800 search visits per month, but has only one link to an affiliate product.

Dustin Christiensen, the founder, reaffirms my thoughts.
I think one reason we've had success with Territory Supply is that we've tried to provide more value than your average affiliate site. For example, a lot of our product recommendations come from small brands or retailers that don't have an affiliate program whatsoever. But, those brands make some of the best products, so we've included them in our content because that's what's most valuable to our readers. We don't just find five Amazon products and call it a day—we'll put a lot of research into each product category to find unique products and brands that no one else is discussing since most sites can't make money off of them.
Secondly, we've invested heavily in our brand and appearance. Instead of putting up a cheap WordPress theme, I spent thousands of dollars on a custom designed website with some unique outdoor aesthetics that work well for the outdoor community. We tried to build something that didn't look like a cheap, thin affiliate site and instead, wanted something that looked trustworthy, valuable and impactful.
Last, we also do a lot of content that isn't related to products or affiliate marketing at all — like hiking and camping guides that include the best locations to explore in different areas. These articles are research-intensive and we try to find writers who live in or explore the areas we write about so that they have real, accurate value for our readers. We do so much more than just product-based content that I think it helps find an audience that a lot of affiliate sites might miss out on.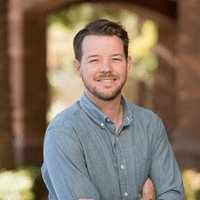 Dustin Christiensen, Founder
How to replicate their success
Not every Territory Supply reader is ready to buy. Sometimes, they're just curious.
And when they read articles like "10 Stunning Hikes in Death Valley National Park", they might be inspired to start exploring the outdoors more often. Or they might even be fired up to start hiking on the coming weekend.
This will lead them to wonder about the gear they'll need for hiking, which Territory Supply also helps with.
The takeaway: just because you run an affiliate site doesn't mean you should only cover "best" or "review" topics. You should target topics at every stage of the marketing funnel.