Key stats
Domain Rating: 82
Number of referring domains: 23,100
Number of keywords it ranks for: 3,700,000
Estimated organic traffic: 4,100,000
Site age: 8 years
Estimated revenue: ~$10 million (2016)
---
Founded in 2011 by Brian Lam, a former Editorial Director at Gizmodo, The Wirecutter has grown into perhaps the most famous and well-known Amazon affiliate site on the planet.
Frustrated with the never-ending chase for pageviews in traditional media companies, Brian quit Gizmodo and started The Wirecutter as a small review site focused on gadgets.
It was acquired by the New York Times in 2016 for $30 million.
Why they're doing so well
Short story: they rank on the first page for 62,000+ "best" keywords in the U.S. alone: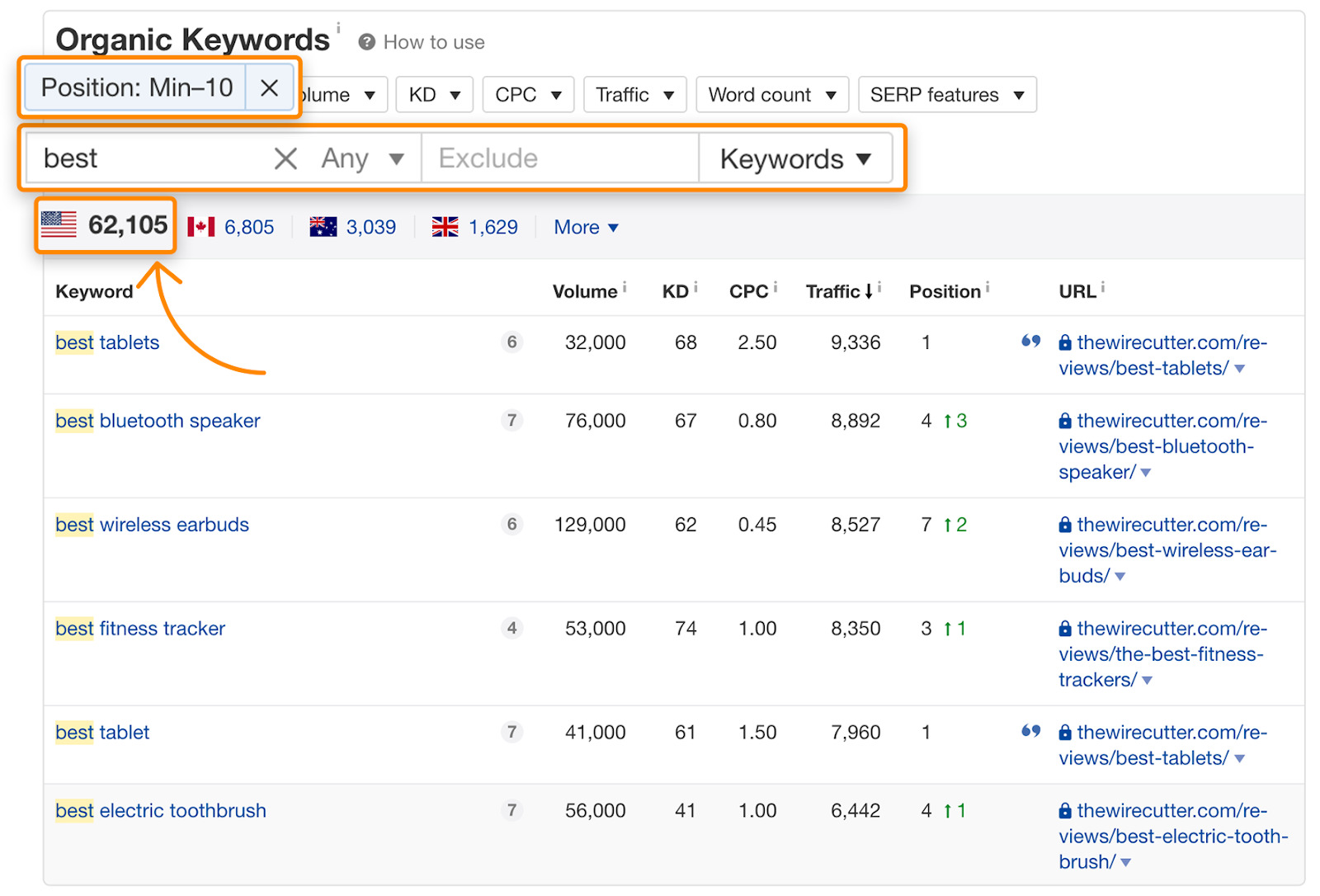 The longer story: they're the absolute champion of product reviews.
When it comes to "best [product category]" type posts, most affiliate sites simply curate whatever's currently selling well on Amazon.
Not The Wirecutter.
For every category, they'll thoroughly sample and test every major product. Where needed, they'll hire professional reviewers.

They're also transparent about how they test the quality of those products.
Further, to prevent bias, the staff writers are not informed about what commissions the site receives for different products.
And that's not all. The Wirecutter understands that not everyone wants to read a lengthy review. They just want a reliable and trustworthy source to tell them which product to buy.
So, in the first paragraph of every post, they get straight to the point. They build your trust by telling you how they researched it, then telling you exactly what to buy.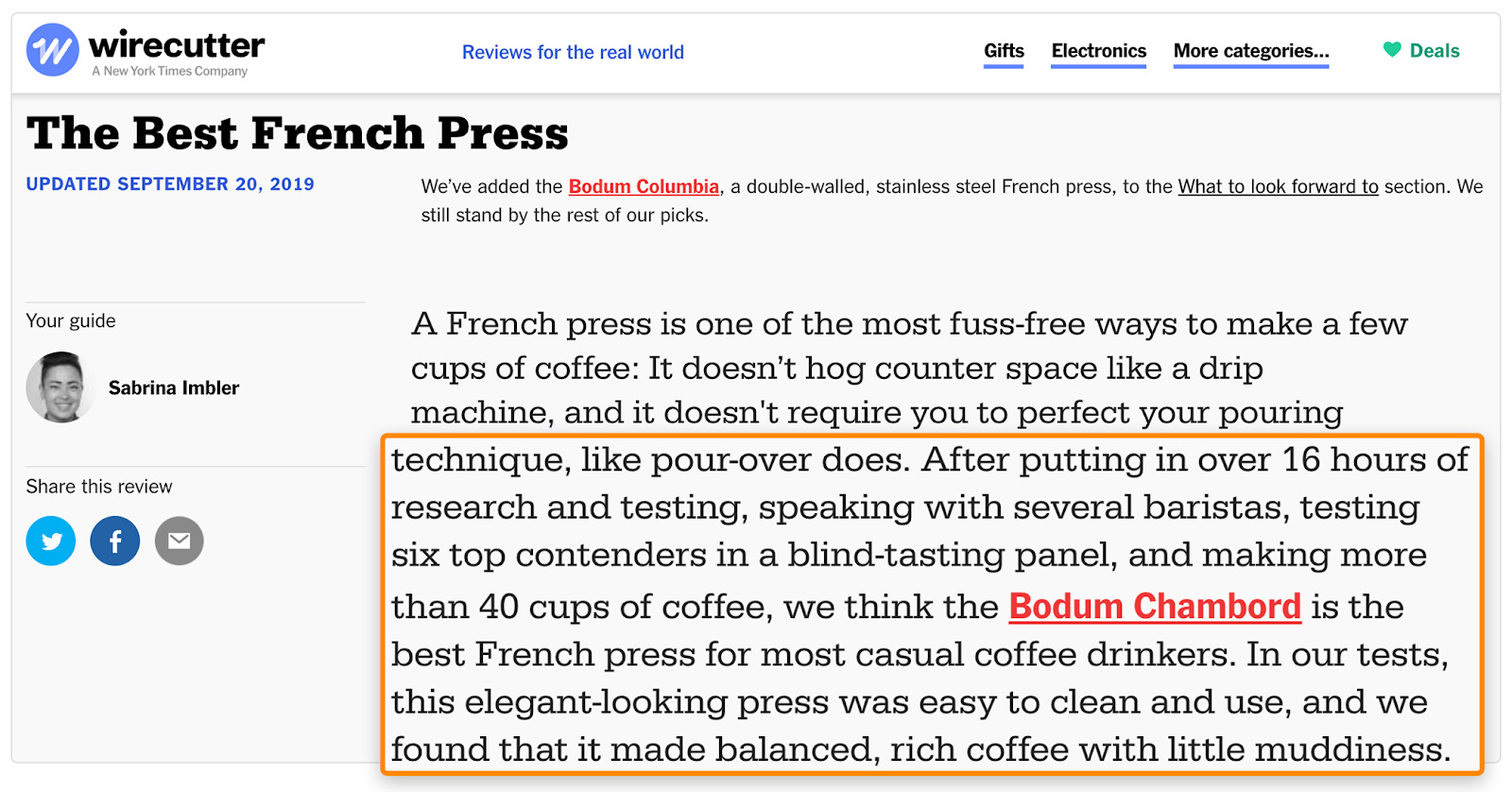 For the impatient, this is perfect. They can click through immediately and make the purchase.
But even if they don't buy right away, it's okay. For Amazon affiliate sites, the click itself is important. After all, Amazon has a 24-hour cookie, which means that the site owner will receive commission on anything the person buys in the next 24 hours.
That said, The Wirecutter doesn't just cater to the impulse buyer.
For those who are obsessed with researching every aspect of a purchase, there's plenty of research to read.

How to replicate their success
Focus on creating thorough, well-researched posts for "best [category]" type keywords in your industry. That means testing the products yourself where possible, and potentially even coming up with innovative ways to do so.
If you're starting out and can't afford to purchase every product in the category, focus on delivering in-depth research.
Not only does this approach build trust with readers and entice affiliate link clicks, but it also helps to attract backlinks.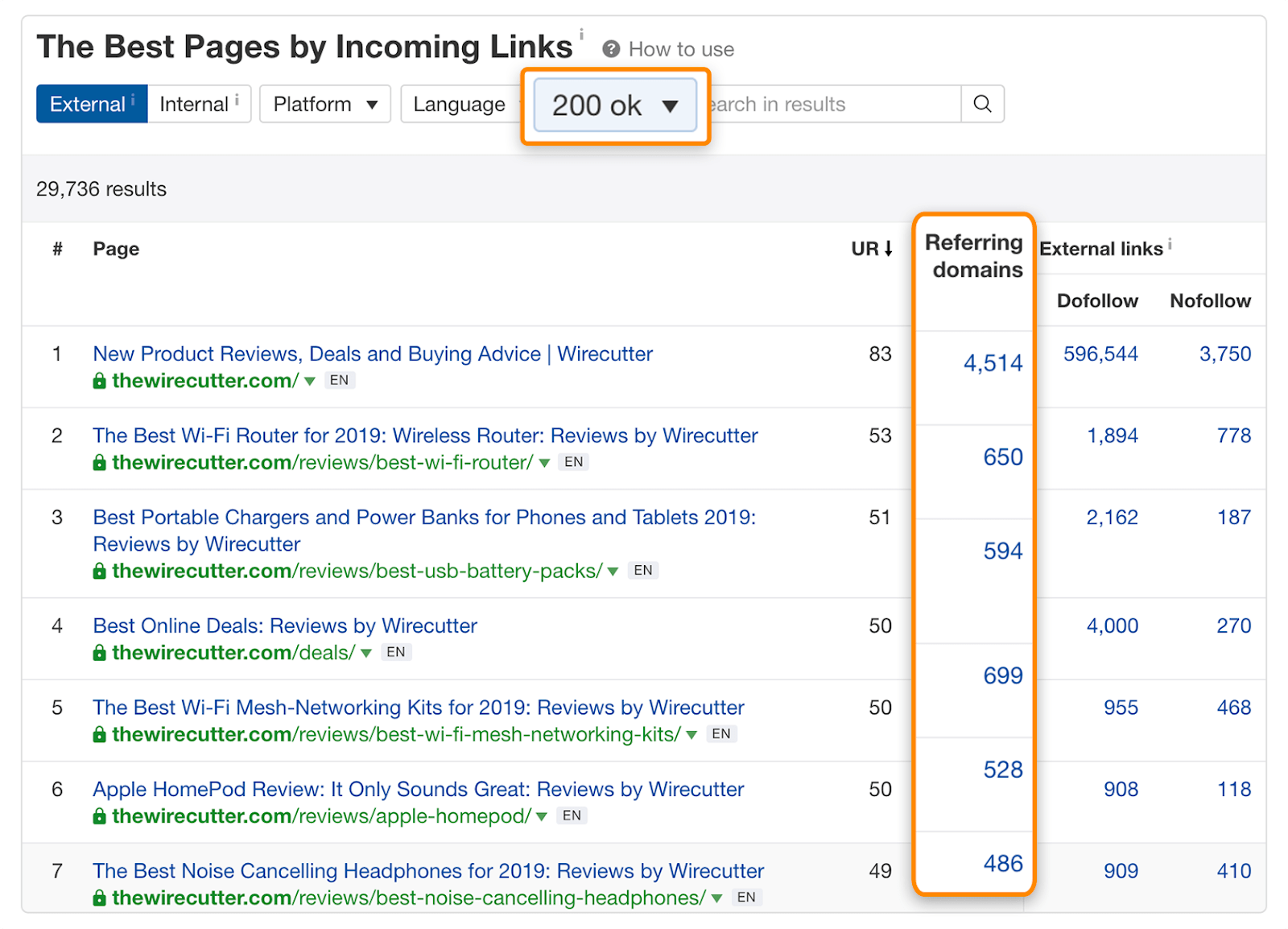 That said, while the quality of content certainly plays an important role here, we also suspect that employing an inhouse SEO team doesn't hurt matters.

And that brings us to a crucial point:
You shouldn't try to replicate this model like for like on a site that reviews everything under the sun. Niche down and do things on a smaller scale.
Coming full circle, that's what The Prepared did in the preppers niche—and it worked out pretty well for them.
Final thoughts
Most successful Amazon affiliate sites follow roughly the same formula:
They target commercial investigation keywords like "best [category]";
They create best-in-class content by actually reviewing products;
They work hard to build and attract backlinks to improve rankings.
None of this is rocket science. It just takes hard work, persistence, patience, and a focus on long-term over short-term results.